This page was last updated on: February 10, 2020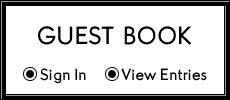 Sled Dog Racing Association




We are a Non-Profit, 

Volunteer Organization.

Donations will be gratefully appreciated and new 
members
 are always welcome.





MARK YOUR CALENDAR AND SAVE THE DATE

MSDRA is excited to announce that we are planning a Tradeshow in conjunction with the AGM on the weekend of 

May 8-10/20 at the  Saskatoon Inn, SK.  

We will post information and updates as it becomes available.

WELCOME

​To the 2019-2020 Race Season

OFFICERS

President: 

Anna Bolvin

(306) 278-7724

Vice President:

Moe Ladouceur

(780) 370-0202

Treasurer:

Sessilja Jonasson

(306) 292-9230

Secretary:

Amanda Ledrew

(204) 679-6454

Double click here to add t

New and exciting novel by Terry Lynn Johnson.   To order and visit her website click 
here !