This page was last updated on: March 18, 2020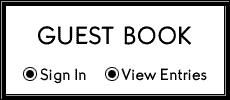 Sled Dog Racing Association




We are a Non-Profit, 

Volunteer Organization.

Donations will be gratefully appreciated and new 
members
 are always welcome.




Due to the outbreak of Covid19, we have cancelled the 2020 Awards, AGM and Windup.

We are hoping to reschedule

to fall 2020. 

Stay tuned.

Stay safe out there!

WELCOME

​To the 2019-2020 Race Season

OFFICERS

President: 

Anna Bolvin

(306) 278-7724

Vice President:

Moe Ladouceur

(780) 370-0202

Treasurer:

Sessilja Jonasson

(306) 292-9230

Secretary:

Amanda Ledrew

(204) 679-6454

Double click here to add t

New and exciting novel by Terry Lynn Johnson.   To order and visit her website click 
here !