This page was last updated on: November 9, 2017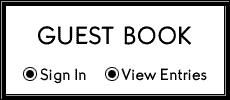 Sled Dog Racing Association




We are a Non-Profit, 

Volunteer Organization.

Donations will be gratefully appreciated and new 
members
 are always welcome.




​MEMBERSHIP DRIVE

IT IS THAT TIME AGAIN

BUY YOUR MEMBERSHIPS

Liam Conner 3 years old racing at Nipawin SK

Raija Easterbrook aka Superwoman coming in to Dawson City after skijoring 100 miles in The Percy deWolf sled dog race!

WELCOME

TO OUR 2017-2018

SEASON

RACE ADVERTISEMENTS

BE SURE TO GET ALL YOUR RACE INFORMATION SENT IN SO THAT WE CAN POST IT ON OUR WEBSITE.