This page was last updated on: April 18, 2017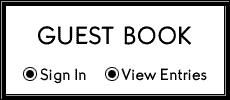 Sled Dog Racing Association




We are a Non-Profit, 

Volunteer Organization.

Donations will be gratefully appreciated and new 
members
 are always welcome.




Please send us any items you would like on the AGM Agenda

email: mamowwetak@hotmail.com

Loretta Dykun, winning 6 dog in

Thompson, MB 

10 Dog start in The Pas, day 3

Photo by Lars Lindh

Liam Conner 3 years old racing at Nipawin SK

Raija Easterbrook aka Superwoman coming in to Dawson City after skijoring 100 miles in The Percy deWolf sled dog race!

ANNUAL GENERAL MEETING

Our AGM will be held in Vita, MB on May 13, 2017

Guest Speaker - Dave Hochman

Dave has been running dogs since 1980 and has run in all three championships (Laconia, Anchorage & The Pas)

Dave won The Pas in 2008

Accomodations:

Woodridge Vintage Lodge 204-429-2202

Days Inn Steinbach 204-320-9200

Sleep Suite Motel Steinbach 204-326-1324

Frantz Inn Steinbach 204-326-9831

St Malo Hotel 204-347-5105

Prize donations would be greatly appreciated for the Silent Auction.