This page was last updated on: August 21, 2023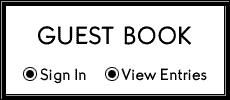 Sled Dog Racing Association




We are a Non-Profit, 

Volunteer Organization.

Donations will be gratefully appreciated and new 
members
 are always welcome.




Due to Covid19, we had to take some time off BUT we are back!! 

Stay turned lots to come!

WELCOME

​To the 2023-2024 Race Season

OFFICERS

President: 

Charlie Conner

Vice President:

Moe Ladouceur

Treasurer:

Sessilja Jonasson

Secretary:

Dexter Mondor

Committee Leaders:

Curtis Morrisseau

Frank Holmberg

Mark Hartum 

Bruce Magnusson

Tamara Harvey-Coli

Double click here to add t

New and exciting novel by Terry Lynn Johnson.   To order and visit her website click 
here !